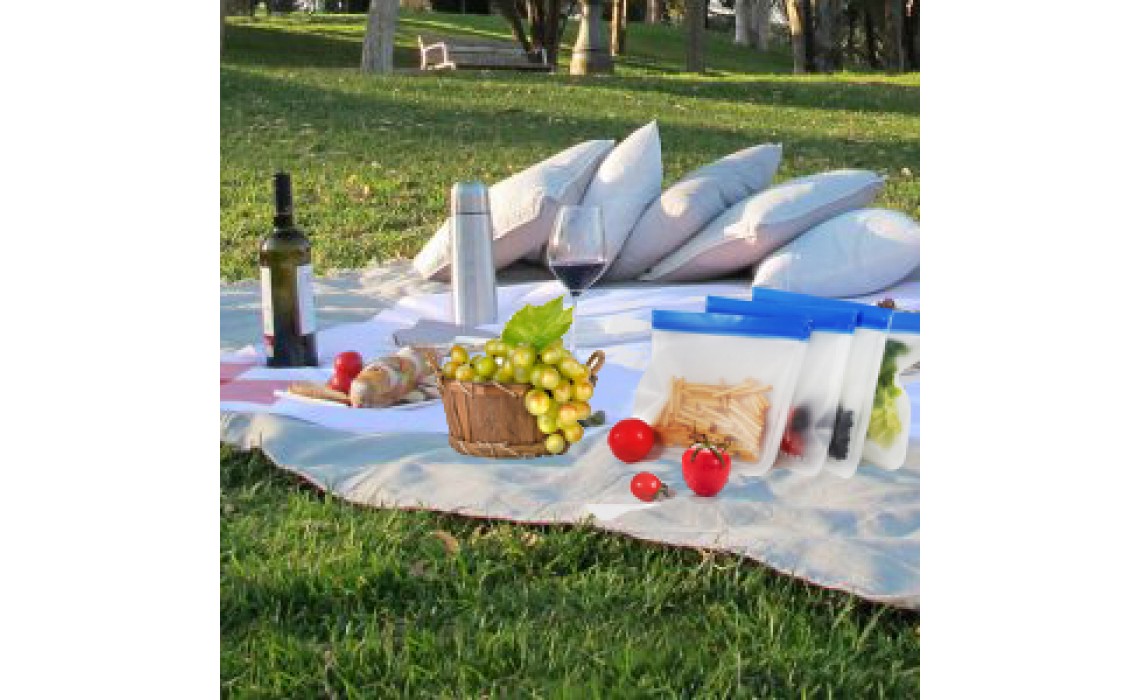 Review best budget reusable food bags by Geekadventures
Posted By: Geek adventures Times Read: 11464 Comments: 0
We research many reusable snack bags for food every day last months, Geekadventures is a cool site that focuses everything about travel, from local hikes, to regional trips to international excursions, we build memorable and inclusive experiences for geeks around the world. Here is their review to Glamfields reusable snack bags, let's see what they said.
Before reusable food bags were a thing, we packed food for campouts in plastic bags and rubbermaid tubs. The problem with plastic is that it cracks and rips easily, and seals often aren't as robust as they're advertised to be on TV. That's why we've been evaluating reusable bags lately, and have been impressed with a few. Materials, construction, and aesthetics all factor into what makes a good reusable bag. After testing Glamfields's reusable food storage bags (they provided us a sample for this review), we believe the bags to be one of the best budget reusable food bags on the market and have begun stocking them for regular use in our group camping rig.
The good
Material, construction, and aesthetics
Glamfields's bags are particularly nice for a bag in the budget category because of their thickness (.4 mm to be exact). Made from Food Grade PEVA (much better than its PVC cousin), these bags are designed without heavy metals & phthalate. In-fact, some companies use the same PEVA material to manufacture pacifiers and other products for babies.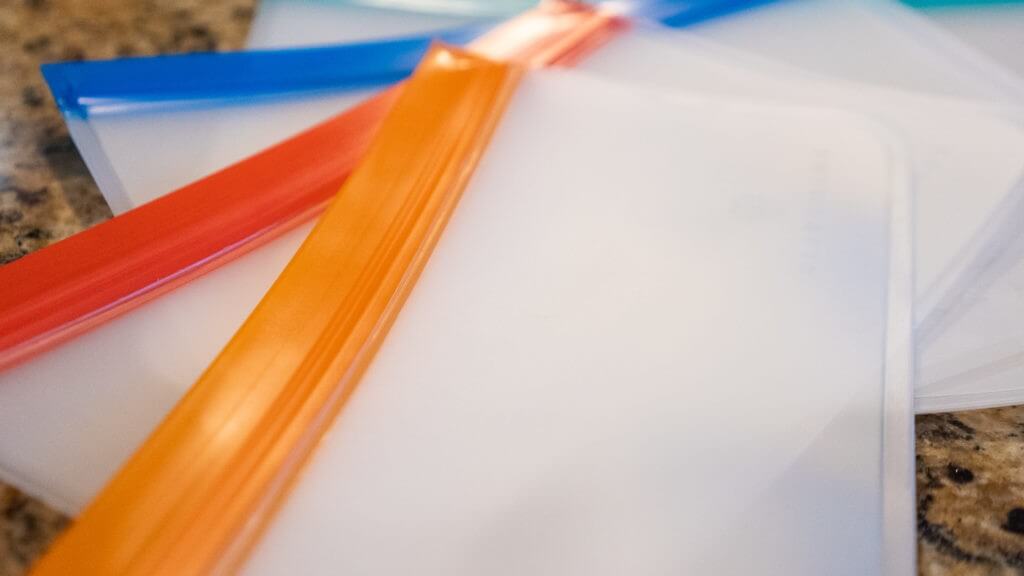 As for the zipper, keep in mind that any bag will open when enough pressure is applied to it. In other words, you won't be able to confidently throw a bowl of soup into a regular ziplock to tote in your backpack to work, and you won't be able to do that with these bags either. However, the zipper on the bags is even better than single use alternatives on the market.
As for aesthetics, these bags come in a variety of different colors, are attractive, and display food well through a nicely transparent material. The PEVA material that they're made of also helps the bag to resist discolouration from colorful foods.
Price and warranty
Part of the reason we think these are the best budget reusable food bags is because of the excellent warranty and price.
Warranty
In addition to a 30-day satisfaction warranty, the company offers a one year product quality warranty which covers defects in materials and workmanship. That's a hefty warranty for an inexpensive reusable bag.
Price
Ringing in at nearly five dollars less than the competition, these bags will only set you back around ten bucks for a set of five — definitely cheap enough to try, and much less expensive than comparable silicon varieties that cost nearly ten dollars a piece.
PEVA vs. silicon
PEVA and silicon have their advantages and disadvantages.
Because of the PEVA material that these bags are made of, they're tough (which makes them good for bag lunches and packing in the cooler), keep a nice shape, and are excellent in the freezer.
Silicon is better for hot water applications such as reheating food. PEVA shouldn't be used in temperatures above 176 degrees F (boiling is 212 F). It's safe for most silicon bags to reach 400 degrees F.
Overall, if you want to start using reusable bags but don't want to break the bank, Glamfields makes the best budget reusable food bags we've seen so far. That's what we think, grab a bag and let us know what you think.
Related products
Related Posts