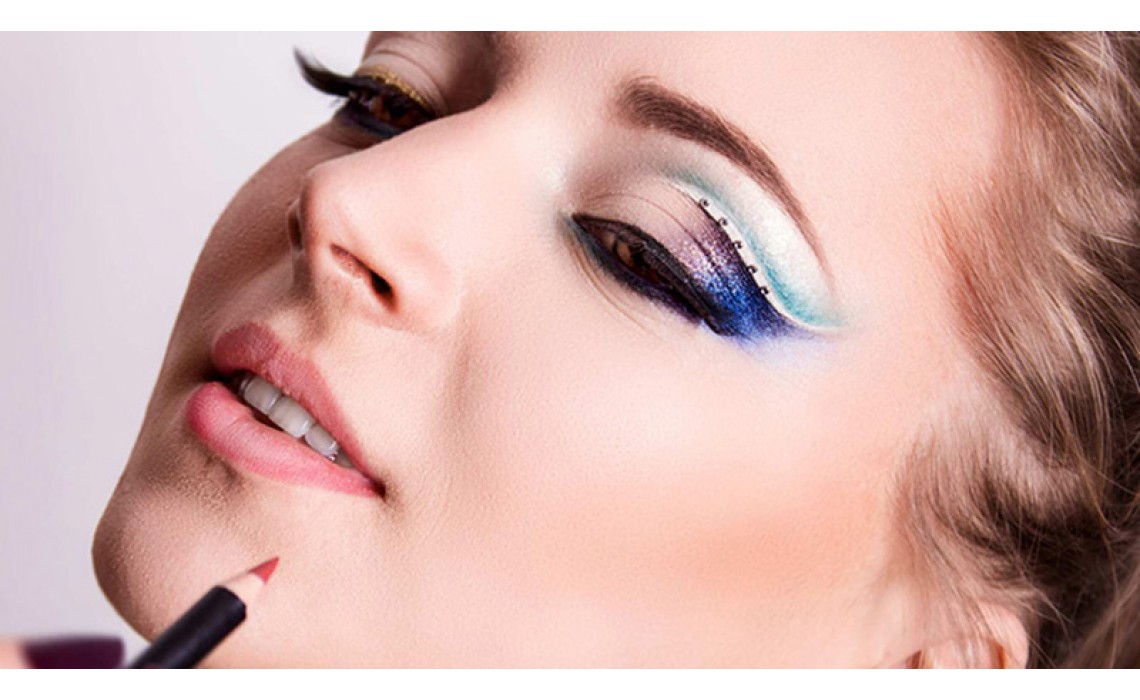 Large Vanity Makeup mirror VS Regular Small Mirror 2019
Posted By: Kaly Times Read: 2854 Comments: 0
Do you know how to make your makeup more realistic? Are you seeing in real life that you are the same as what you see in the mirror? What is the difference between Glamfields vanity makeup mirror and regular makeup mirror?
We use mirrors multiple times a day, every single day. whether it is daily use, skin care or makeup. A good makeup mirror can make you fall in love with yourself. It makes a great addition to the room, and they provide you with your own space to apply your cosmetics each day.
If you like makeup, How to choose the right makeup mirror?
1. To Choose a Makeup Mirror with LED Light Design
Good lighting is the key to clear views when applying makeup, but lighting is different, depending on the environment, time of day and source of the light. How your makeup looks in daylight is much different than it appears in the subdued lighting of a candlelit restaurant.
Lighting that Best Reflects You, For makeup application, LED lighting will give you a more natural reflection.
Using ordinary makeup mirrors often makes the makeup too thick because of the light. it can truly reflect your makeup only when the light is bright enough, the color of the light is accurate enough, and the shape is correct. A makeup mirror with LED light can increase the brightness. The difference between a led light mirror and a without a led light mirror is like the difference between taking a photo with an SLR and a non-smart phone.
Glamfields vanity makeup mirror comes with 44 high quality LED lights, it's larger and brighter so you can get a well-arranged light, the light is natural and soft, bright but not dazzling, protecting your eyes, you can dim or brighten up the lights by touching the button for several seconds. With the light, you can see your face good and you can see every angle.
LED lights are built with cooler light that won't harm your eyes too, it helps you to see your reflection clearly without shadows.
2. To Choose The Appropriate Size of The Mirror
A suitable mirror makes it convenient. It will take up space If the mirror is too big, You will only see a part of your face if the mirror is too small, So, in this case, you won't know your overall makeup effect. Glamfields mirror with perfect sized mirror – not too big or small. It was absolutely gorgeous as you can see.
3. A Mini Magnifying Mirror May Help You Make The Details More Refined
We always need to be close to the mirror to see the makeup to the extreme when we make eye makeup, lip makeup or wax eyebrows. The magnifying mirror can help you solve this problem.
① The benefit of the magnifying mirror:
A magnifying mirror is great for applying fine makeup details, like eyeliner, lip line and eyeshadow that requires blending. These types of mirrors can also help you easily cover blemishes and fine lines, or help people with poor eyesight better apply their makeup. If you frequently wear eye or lip liner, a magnifying mirror is a must-have.
The more increased magnification, the closer you will have to be to the mirror for a more detailed and less distorted image. Glamfields magnifying mirror can be taken at any time to let you see every detail, it helps you to achieve the ultimate in every detail, show your perfect and confident self.
② How to choose the right magnifying mirrors?
Magnification mirrors can go as high as 15 x or 20x magnification, but higher magnification will cost more. If you need to perform detailed tasks, like plucking your eyebrows, nose hairs or chin hairs, a magnification mirror is ideal because you can see exactly what you're doing.
Lower magnification levels, like 5x or 7x, are also available, which are ideal for putting in contacts or if you normally wear glasses. The lower magnification will allow you to see just as well as you would with your glasses on.
If you choose a magnifying mirror, you'll have a variety of levels to choose from. Ranges from 8x to 15x are available, which allow you to better apply makeup in tricky areas, like the eyes and lips.
Glamfields smaller mirror suctions perfectly on the side for an even closer look and you can remove it if you don't need to use it. The detachable base makes the whole makeup easily portable. And you can place your jewelry or cosmetics on the storage part of the base.
4. The Benefits of Folding Makeup Mirror
One of the great advantages of having a modern mirror is that it will take up less space in your home. It helps your make up with more angles of your face. You're able to close it and save a lot of room if you're storing it when not needed or just pushing it to side. And when it is folded up and placed on the table, it can serve as a piece of art. Beautiful and refined.
Glamfields vanity makeup mirror offers three wide-angle panel view so you can completely view your makeup and save space when not in use, they can be deployed large enough to be dead.
5. Good Material Makes the Mirror Looks Better
There is all kind of material of makeup mirror, except the glass, there is zinc alloy, aluminum, stainless steel, resin, acrylic, leather, plastic, ABS, etc. So, which is best? The leather looks good but it is easy to break. Plastic is more popular but it doesn't look very refined. We recommend stainless and zinc alloy material as they look goodish and durable.
Glamfields vanity makeup mirror is made of ABS, it's durable and thick enough, high-temperature resistance and impact resistance. You can even use this mirror as a weapon to fight the gangsters as it's hard enough. You can know more about the package and detail of Glamfields vanity makeup mirror from YouTube, Just click here.
Of course, in addition to these, the color, appearance, and price of the product are also factors to be measured.
Related products
Related Posts