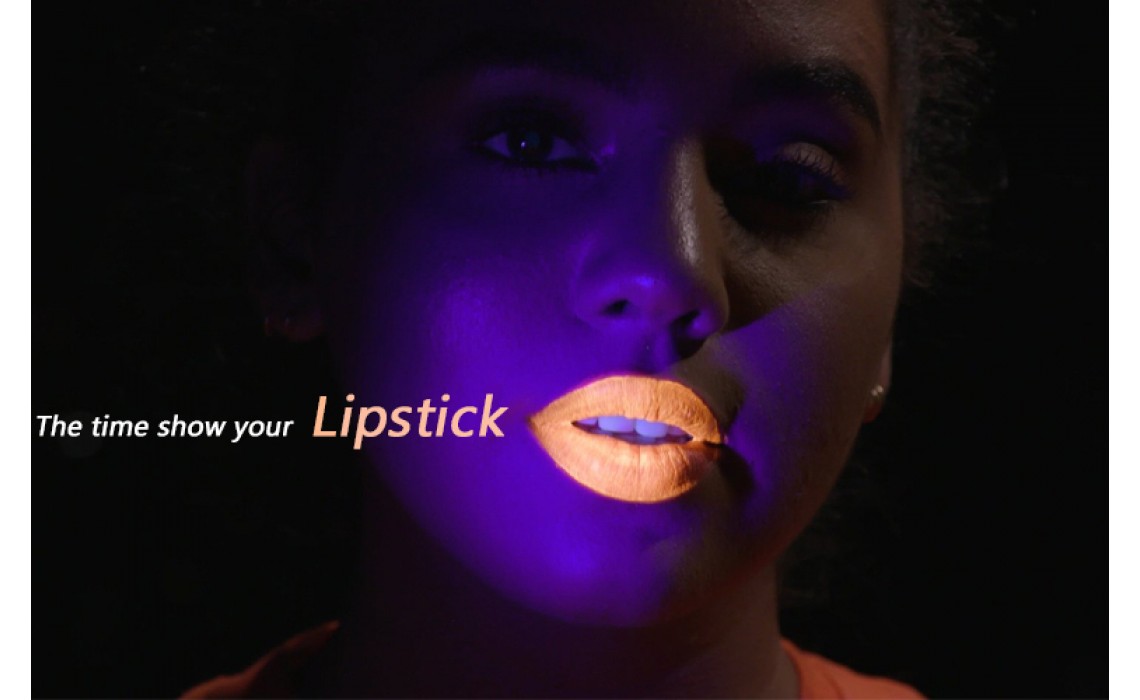 Best Lipstick tips and tricks 2019 #1 Makeup
Posted By: Weng Times Read: 1482 Comments: 0
When it comes to beauty products that we love, lipstick is forever at the top of our list. Whether you're looking for ways to customize your perfect color, application techniques to ensure flawless wear or even the easiest way to get rid of a lipstick stain (ever), here are going to revolutionize your lip game—forever. Here are introducing a number type of lipstick, Favorite brands and our 10 most brilliant lipstick tricks.
Lipstick Type
1, lipstick
Lipstick is arguably the oldest and most common type of lipstick, with a creamy solid. The advantage of lipstick is high color saturation and strong color hiding power. If you want to create a gorgeous lip, you can use a lip liner to outline your lips and apply lipstick. However, some lip balms are less moisturized than lip glaze or lip gloss. Before using, you need to apply a moisturizing lip balm to your lips. Otherwise, the lips will become drier in a few hours.
2, lip gloss
The lip honey texture is a gel. Professional makeup artists generally use it in combination with lipstick, and use it less separately. Its benefits are very bright makeup, suitable for light makeup or nude makeup, to create a sexy full lip makeup. However, in order to achieve a clear makeup effect, the hiding power of lip gloss will be much weaker than lipstick. Because lip gloss has fluidity, it also has better moisturization.
3, lip glaze
Lip glaze is a liquid lipstick. It has a thick texture and is better than a lipstick. It is very silky. Because of its special texture, the lip glaze has better color rendering ability than most lipsticks, and there are various effects after the upper lip, such as water, matte, lacquer and so on. Moreover, the sponge head of the lip glaze is particularly suitable for the curve of the lips, and is particularly compact, and is suitable for sketching delicate lips.
4, lipstick pen
Lipstick pens can be considered as a derivative of lipstick, that is, a pen-like lipstick. Compared with ordinary lipstick, the lipstick pen is more convenient for delineating and modifying the lip shape, so that the lip contour is more perfect and clear. Better to get started than lipstick. However, for reasons such as craftsmanship, the moisturizing degree of the lipstick pen will be discounted accordingly, so it is necessary to make a lip base before use.
The texture of lipstick
1, colored lip balm
The colored lip balm has a lipstick ball, and the color is clear and natural, and the texture is moist.
2, high-quality texture
The high-gloss texture is the most moisturizing one in the lipstick. Because of the high oil content, it has a moisturizing feeling of lip gloss, and the texture is light and smooth, while the hiding power and durability are not very good. Most of the colors are fresh and shiny, which is more suitable for the lip color of the sister paper, and if you are a dry skin star, you will love this texture!
3, pearlescent texture
The pearly texture has a strong luster and will be flashed. The cover is also low to medium and has a long-lasting degree. The lipstick of the moist texture is more or less discolored, but the sister-like paper that likes to be in love may not feel good. This texture is the most feared and least recommended by the Huangpi girl. Unless you go to the counter and try to paint the grass chicken, look good, or don't buy it, because it is particularly easy to get dirty~
4, satin texture
This texture can be regarded as the easiest to look advanced texture, there will never be a lump mouth feeling, the color is also close to matte but not so dry, and as the name suggests, the mouth will give off the satin-like luster. Another outstanding advantage is that its durability is also very good, it is not easy to stain and fade, and the durability is second only to the matte texture.
5, matte texture
From gloss to opacity and color rendering are good, although sometimes there will be a feeling of pulling the feet, but as long as the lip of the previous period is done, it is beautiful if you paint it. The color is heavy and beautiful and there is a gas field, but sometimes the lip pattern is not suitable for a girl who can't move. Matte is the hot lipstick texture nowadays, everyone is fascinated by its color and high-quality texture, especially in the winter, the gas field up, up, up! But the matte light is best for a makeup, otherwise, the whole face can only see the mouth when you look at it.
6, moist texture
The texture is rich and the color is better than the former. Most of the lipsticks in this texture are small and fresh, and the sister paper that likes moisturizing can choose this texture. The disadvantage is that the hiding power is not strong, and it is suitable for the sisters who are not very deep in the lip color, otherwise the color cannot cover.
My favourite 6 hot lipsticks brand
#1 YSL
BENEFITS: Achieve pure color in a satin or matte finish. Hydrospheres and natural extracts provide all-day comfort and hydration.
How to apply: Smooth the lip contour with Touche Éclat before defining it with Dessin des Levres lip liner. Apply Rouge Pur Couture starting at the center of the lip and gliding to the corners. Then reverse the movement for maximum color impact.
#2
Totcha
Inspired by the Japanese Beautyberry, a botanical prized for its richly colored berries and packed with antioxidants, this jewel-toned lipstick lights up any complexion. The Japanese name of this timeless botanical, Murasaki-Shikibu, was inspired by Lady Murasaki, a lady-in-waiting of the 11th century Japanese Imperial Court and the world's first modern novelist, and is said to honor the dignified beauty of women. The berry's luminous hue and its representation of grace and intelligence are brought to life in this uniquely flattering color.
Silk and Beautyberry extract nourish and hydrate lips for a smooth satin finish, while 23-karat gold adds a touch of glamour.
More than just a lipstick, together with our custom-made case and formula are an homage to Kyoto's craftsmanship.
Suggested Usage
Apply directly on lips, beginning in the middle and sweeping outwards. The edges of the facets on the lipstick can be used to help guide your application.
The moisturizing formula is buildable and allows for a sheer wash of color with one swipe or layered for a full-coverage look.
#3 CT (

Charlotte Tilbury )
Supermodel Lip Slick in Super Sexy is a look-enhancing, creamy, long-wear lip duo in a modern, nude-rouge shade. Formulated to flatter all skin tones, apply these moisturizing matte shades for a SUPER sized, SUPER seductive finish!
Supermodels have always known how to maximize their beauty with neutral colors – now, Charlotte Tilbury has bottled iconic Supermodel DNA to give everyone, everywhere, the ultimate 'your lips but better' NUDE lips.
Lip Cheat lip liner in Hot Gossip (1.2g)– A tawny rose-pink to re-shape and re-size the look of your lips
Matte Revolution in Super Sexy (3.5g) – A matte nude-rouge for a sultry, naturally gorgeous lip look
WHAT MAKES MATTE REVOLUTION MAGIC?
Lipstick Tree & Orchid Extracts soften, protect and hydrate lips.
3D glowing pigments create the illusion of lit-from-within lips that appear fuller and wider.
A perfect blend of oils and waxes allow the long-lasting color to glide over lips.
The revolutionary, square-angled tip mimics the shape of a lip brush for a flawless application and precise finish.
COMING SOON! SUPERMODEL BODY XL. Over 3 x more magic, Charlotte's best-selling body highlighter will soon be available in a luxurious 200ml bottle! Get ready to enjoy sculpted, sun-kissed skin every day…
JOIN THE WAITLIST HERE!
SKU: LUSCIOUSLIPSUPS
Please note, this kit does not come pre-boxed. Add my signature gift box at check out or select Fast 'N' Fabulous delivery option to receive all your items beautifully packed in a gift box. Individual components may not be returned separately.
#4 CL (Christian Louboutin)
Inspiration :
Velvet Matte Lip Colour, an opulent color and soft touch feel, with non-drying comfort.
For Christian Louboutin, a designer and creator of rare objects, lipstick is a woman's magic wand. No longer tucked away between the key ring and the nail file, the Louboutin Lip color transforms a forgotten object into a treasured jewel.
Inspired by Middle Eastern antiquities and the Art Deco movement, the solid metal body is reminiscent of a precious vial. The turret-like crown cap is topped with a small ring threaded with a silk ribbon, turning the lip color into a necklace.
Product Description :
Features an intensely rich pigment blend for velvet matte color with a soft touch finish.
Applies with smooth precision and full coverage in one stroke.
Protects effectively against dryness thanks to a complex of natural oils and seed butters.
Lasts with comfort and excellent appearance without feathering for up to 4 hours.
Presented in a re-usable black lacquer carton jewelry box including a silk ribbon and a silk carrying pouch.
Clinically tested. Formulated without Paraben, Mineral Oil, DEA or Phthalate.
#5 Channel
Product: Three shades of ROUGE ALLURE LIQUID POWDER matte lip colour. This unique formula delivers a blurred effect and glides onto lips for seamless coverage.
composition: This set of blurred-effect matte lip colour includes: ROUGE ALLURE LIQUID POWDER Liquid Matte Lip Colour, Powder Effect in Plaisir, Invincible and Volupté. All in a limited-edition signature pouch. Only on chanel.com, limited edition.
How to apply: Apply colour from the centre of lips outward using the sponge applicator.
#6 Dior
Rouge Dior Ultra Rouge is the first incredibly long-wearing lipstick with the comfort of a lip ink*: a true revolution in the history of lipstick. Ultra Rouge offers a lightweight, ultra-comfortable formula and all the color of a high-pigmentation lipstick. The colors seem more saturated with a luminous, semi-matte finish** for incredible sensoriality and hydration.
** Instrumental test carried out on 20 subjects. Except shade 000.
These 10 tips and tricks of Lipstick you should know:
1. Use an angled brush for perfect application.
2. Blot with shimmer.
3. Turn any shade into a pastel.
4. Get rid of lipstick stains.
5. Use a slightly blunt lip liner.
6. Wear dark lip colors with ease.
7. Eyeshadow + lip balm = custom lipstick.
8. Use your favorite lipstick as blush.
9. Create your perfect nude.
10. Repair a broken bullet.
After above mentioned, I believe you got some acknowledge about lipstick. To get a perfect makeup, pls pay more attention on your lipsticks, it plays a very important role. Should you have any question, pls feel free write to us.
Related products
Related Posts