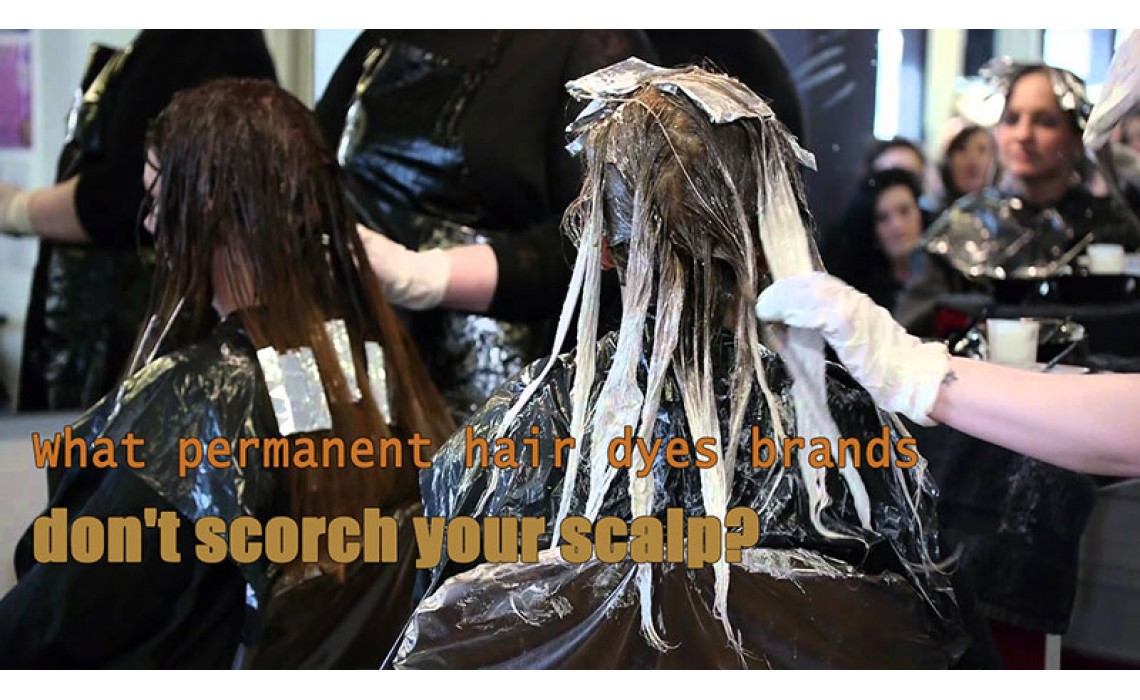 Is there a safe and natural way of dyeing hair in the world 2019?
Posted By: Sue Times Read: 939 Comments: 0
When I was going through Quora, there is an answer request caught my eyes, "What permanent hair dyes brands don't scorch your scalp?" Is she serious with her scalp healthy? As well know that the vast majority of hair dyes are chemical products made of chemicals, which naturally contain harmful chemicals. Some products claim to not add chemicals, but only because they use chemicals other than the specified substances.
Permanent hair dyes are the most important type of hair dyed products. They use oxidative dyes, also known as oxidative hair dyes. Using this hair dye to dye hair, not only the dye covers the hair surface, but also the dye intermediate can penetrate into the inner layer of the hair, and then be oxidized to insoluble colored macromolecules to dye the hair. There have been authoritative articles reporting that 22 toxic chemicals used in hair dyes are banned in Europe. Most of the permanent and semi-permanent hair dyes currently on the market contain toxic dyes and preservatives, and dozens of them can cause severe skin irritation, lung irritation, rheumatoid arthritis, and even bladder cancer.
How does hair dye harm skin health?
Most people never know their skin is the largest organ in the human body, but it is also the most frequently overlooked. "Transdermal toxicity" refers to the poison caused by harmful chemicals absorbed through the skin and invading the body. In daily necessities, anything that is washed, used, worn, wiped, rubbed, or sprayed may hide all kinds of undesirable chemical synthetic substances, and infiltrate through the skin, the concentration is beyond imagination. What is even more frightening is that these substances not only invade invisibly, but also are more difficult to metabolize than harmful substances that are ingested or inhaled, and do not cause symptoms immediately. They are silently left in organs or subcutaneous tissues, and will accumulate over time. Damage to health and trigger a variety of thorny emerging diseases!
In general, we do not recommend the use of permanent hair dyes. People love beautiful, they're still numbers of girls and boy do their hair beauty every day in the world. What do we need to pay attention to in this process?
---
How to minimize the damage caused by hair dye?
First of all, the less the number of dyeing, it is better to do not more than two times a year, and as long as the new growth out of the place can be.
Second, you should use less permanent hair dye, those who use permanent black hair dye, it is best to consider the use of lighter hair dyes, because the darker the color of the hair dye is more toxic. Generally speaking, if your hair color fades when washing your hair after three or four days. This kind of hair dye is temporary. It is a semi-permanent hair dye after 1-2 weeks. Basically permanent hair dyeing non-fading after 2 weeks or longer. The first two are less toxic, yet the latter are more toxic.
Do not use different hair dyes to dye hair at the same time. There may be a chemical reaction between the hair dyes to produce toxic substances.
It is best to separate hair dye from the scalp by nearly 1 cm.
People with sores, skin ulcers and allergies to hair dyes should not dye their hair. If you insist on dyeing hair, you must do an allergy test, rub the hair dye on the skin behind the ear, if there is no abnormal reaction within two days, you can dye the hair. Those who with high blood pressure, heart disease, pregnant or giving birth should not accept.
Rub some petrolatum on the scalp before dyeing. It is easy to wash off if it stained with syrup.
Pay attention to remind hair dye technicians, when mix the dye liquid, do not use metal utensils.
After dyeing the hair, wash it a few times, do not let the hair dye residue on the hair. When washing the hair, be careful not to scratch the scalp with your fingers to avoid poisoning.
It is best to purchase qualified products with low toxicity that have been evaluated by national safety.
Everyone has the rights to beautiful, but healthy is the biggest wealthy to man in the world, make sure to take care of your wealth.
Related products
Related Posts