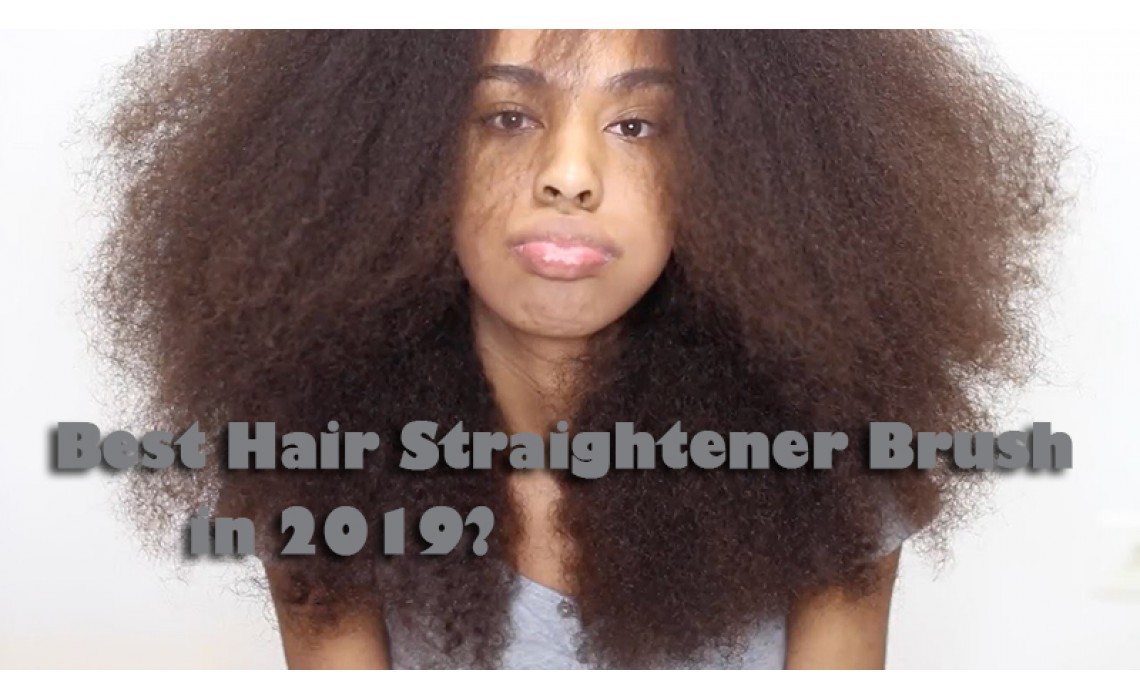 What is the Best Hair Straightener Brush in 2019?
Posted By: Susie Times Read: 508 Comments: 0
I've been trying tons and tons of hair "reconstructing" and "strengthening" products for a long time but could never find one to make my crazy hair smooth and soft. I've tried everything from masks to sprays to soaks in order to make my hair get well from the last time two damage.
---
I will not forget the worst hair straightening experience that I used to suffer when my first time to do my hair. Later, I bought one hair straighter to touch up my flat ironed hair in the mornings. It left my hair worse looking than before I used it. Doesn't smooth the ends at all, made them look like a frizzy fried mess. Smelled burnt and powers off on its own at random times. Just an FYI for the mixed race ladies out there, I am half white and the rest black and Spanish... I have curly thick hair, not too coarse but takes time and a good amount of heat to straighten. This puts out a lot of heat but doesn't distribute evenly and doesn't grip the hair the way the hot brush iron I just bought does.
Anyway, not a lot of reviews from ladies with ethnic backgrounds here... If your hair is naturally thick, curly, and/or prone to frizz. I have returned it for these reasons plus the fact that it shuts itself off and not as a function of the auto power off feature. These two times hair straightening keep me away from the hair beauty tools for several months until I try to search some gift for my cousin sister for the becoming Christmas. However, everything should be tested before send it as a gift.
Will it be the best Hair Straightening Brush in 2019? I have no idea, come with me to view these new models of Glamfields.
Iron Hair straighter, the Curved Design make it a bit different from most of the normal hair straighteners sold on the market. I just laugh at it like a banana-like design at the beginning until I used it to straighten my hair, precisely because this full curvature made me able to grasp the angle better during the process of pulling the hair. For the head of the straight hair clip is specially designed with anti-scalding material. It can be held without being burned when straightening and lifting, which can straighten the hair a bit better.
I think many people will complain that like me, overheating will damage hair. However, this simple gadget comes with ion function, which can transfer negative ions to nourish hair while straightening our hair. Either its weight nor its size will not bother you even you take it to travel.
Well, when I first time to see this little brush, I used to think it is for litter girl, even I don't believe it can work on human hair. Very small body make you feel like a kids' toy. However, you can't take a part for the whole. Many people pay great attention to their "appearance" when choosing hairdressing tools. They like to buy products with good hand feeling and good color, but they often ignore its existence value. There is something exactly describe this pink hair straightening brush. It only comes with one heating setting, turns it on and after heating up to the temperature of straightening, then works. Very good handy, the moderately sized comb is suitable for all kinds of hair, and there is a protection around the anti-scald comb, so there is no possibility of burns.
Wow, excited with these two new models, happy to test them before buying as a gift, so that I can add to my cart without hesitation, I have very wavy hair and it is not the forest time for me to straightening hair, so I don't mind straightening my hair. It takes me a lot less time than using a flat iron or hair dryer. My hair comes out silky, smooth and straight. Absolutely an awesome gift for this Christmas, happy to review them.
Related products
Related Posts