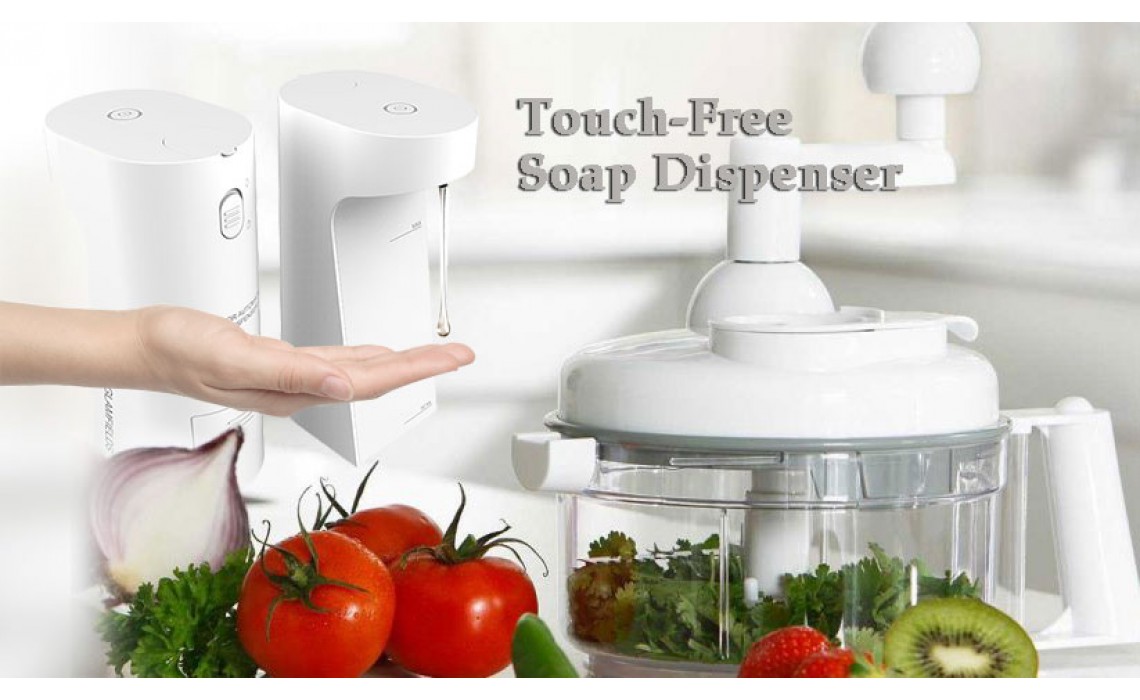 Best soap dispenser for Thanksgiving!
Posted By: Duran Times Read: 19823 Comments: 0
When I saw my mom get crazy while
cleanup
, I decide to pick up a helper as Thanksgiving gift. She pressing the
Soap Dispenser
so many times, and can't release her hands to take a rest, let this hand-off gadget stops the busy day.
Germs are everywhere and hands provide the perfect transport vehicle to spread illness and possible infection. Washing hands properly is the single most important thing we can do to keep from getting sick and spreading the illness to others, Glamfields touch-less automatic liquid soap dispenser helps you stay germ-free and comes with built-in accurate infrared motion & IR sensor detection technology that detects your hand within one pass.
The bothers of traditional dispenser.
No touch-free, repeatedly press make your cleanup messy;
Multiple presses are required when the infusion tube has gas;
Residual liquid in the liquid outlet will condense and block the liquid outlet in winter!
Touch type will have the bacterial infection!
Without liquid control, spurt out liquid would increase the burden of housekeeping!
Press-type soap bottles seldom recycling, not in line with the concept of environmentalism!
Unable to control the amount of liquid cause waste!
Nowadays, everyone is using modern home furnishings, fashionable.

However Glamfields soap dispenser overturn all shortages:

1. Glamfields Touch-free Soap dispenser easy to install & fill the liquid, drip directly by wave hand under the dispenser.
2. Perfect compact areas & features a no-drip valve with water-proof, moisture-proof and leak-proof design.
3. Touch-free to reduce germs and cross-contamination.
4. Strong anti-interference ability-effectively strengthen the ability of anti-interference from floodlight or sunlight,detect your hands accurately and speedy.
5. Upgraded motor-power system-updated motor gear settings make the motor turn more smoothly and more powerful. Lasts up to 4000 spins.
6. Convenient on-off button-only one gentle press of the power button can easily turn on/off the device.
7. Two level of dispensing volume-circular 2 levels volume adjustable, more convenient and easier to adjust the dispensing volume.
8. Delivery standardized dose of hand soap or sanitizer-immediate & controllable detection, hands off(gently) detection stops, needless to worry about waste if soap.
It is hailed by the Wiki as one of the top ten inventions that change the habits of modern family health. If you still looking for a household to improve your life quality, you should not miss Glamfields automatic soap dispenser, let it add style to your bathroom or kitchen. If you wanna to test this new gadget, you can also enter their Free Trial Center.
Related products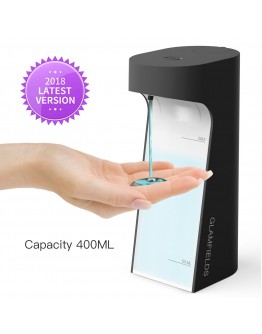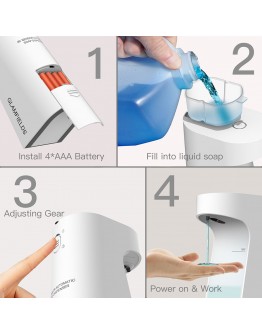 Sold out