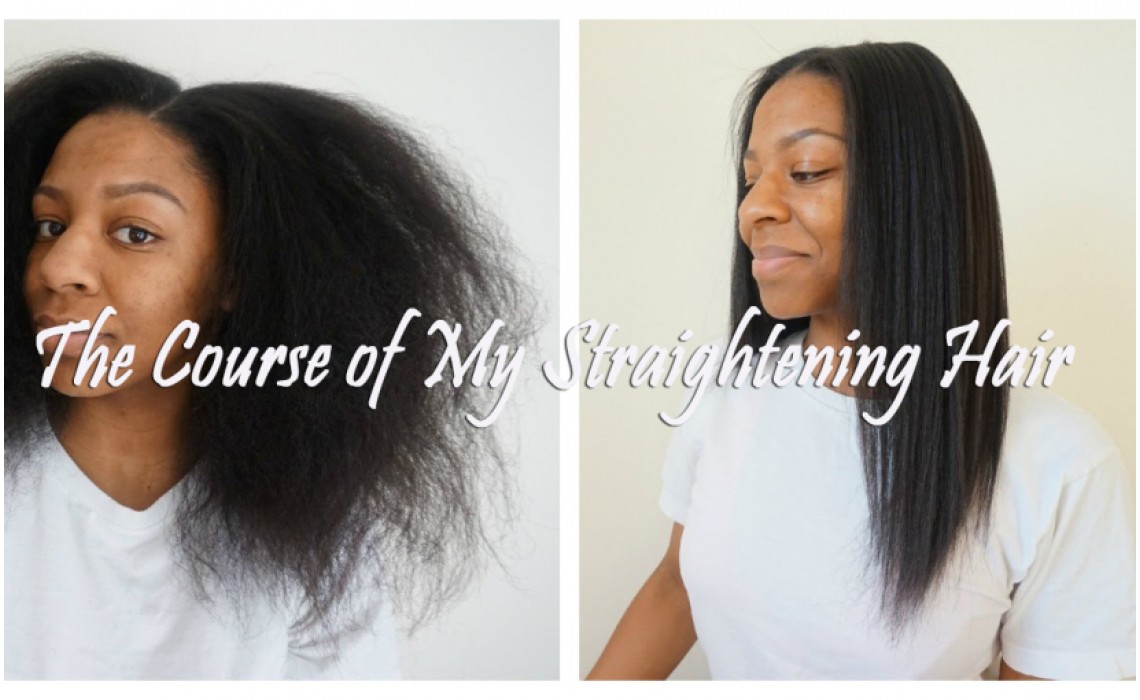 The Course of My Straightening Hair
Posted By: Anna Times Read: 347 Comments: 0
You should know very much about the Hair Straightening Brush, and pretty impressed with how it works.
When I first saw this picture, I don't believe how well it works. After my black people friend Ashely used the Glamfields hair straightener, I decide to have a try. I have a ton of curly hair, 3A type if you're into that sort of thing, and I am wildly uncoordinated with little patience for hair styling. Back in college, I used to straighten with a curling iron but after burning my ear a number of times, plus the hassle of sitting in front of a mirror for two hours (that's literally how long it took) I quit. It just wasn't worth it. Enter this straightening brush. I bought a different one first, it worked ok, didn't reach 450 degrees and it was pretty small but it actually worked somewhat so I decided to "invest" (is 40 bucks investing?) in a better one. This brush is amazing. It gets HOT, and the size of the head means it works faster. As for safety, if there's a way to burn yourself with this I haven't found it yet, and I'm the person who would.
First, I do not blow dry my hair, because, time. So my method is this: wash it, let it air dry, usually overnight, brush it out, and then straighten with this brush. I'm certain I'd get a better result by blow drying but my hair takes ages to dry and I just don't care enough about it being perfect. With this method, and I just timed it, the straightening process takes 8 minutes. EIGHT MINUTES. That includes adding a smoothing product after. And you must understand, this is so not my wheelhouse. Is it Jennifer Aniston circa Friends straight? No, of course not. But it's a whole lot straighter than any other product could get me in 8 minutes.

When I pay for a professional blowout it looks better, not gonna lie. So if you currently straighten your hair with something else and it looks absolutely perfect, don't expect this brush to give you equal results. But if like me, you lack the time and skill to give yourself a good blowout or straighten your own hair, and you have my "good enough!" attitude, then this brush is for you.