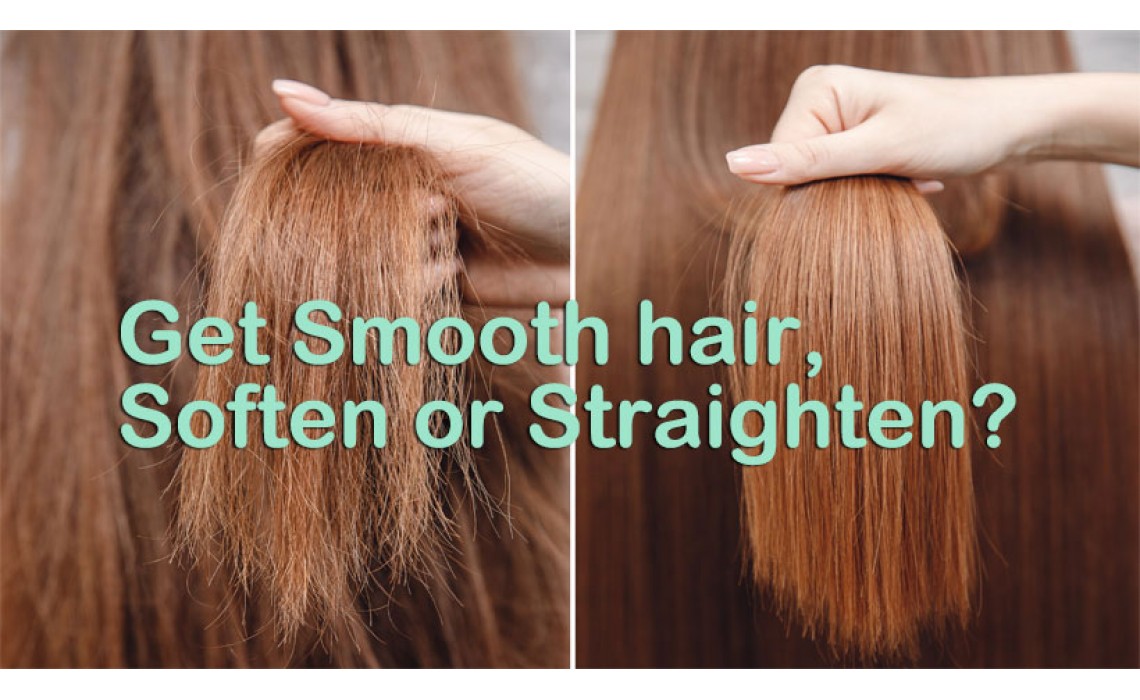 How to get Smooth hair, Soften or Straighten?
Posted By: Kaly Neo Times Read: 4940 Comments: 0
Is it the hair soften or straighten? There is not an exclusive answer. But most of the girls will ask whether it is better to soften or straighten, so the answer to this question depends on your own hair requirements. If you prefer smooth and very straight hair, then you can choose to straighten it.
Softening and straightening are actually the same as the previous steps, but straightening is more than softening a splinting procedure. The softened hair is straight and looks natural, giving a very natural and comfortable feeling. But straightening your hair will make it look very vertical, giving you a sense of competence. Whether it's straightening or softening, it is to make our fluffy hair soft and shiny. We can choose according to our preferences.
Modeling Differences
Straightening style is very simple and fashionable. It is a long, smooth hair, which gives people a feeling of complete neatness, and it looks quite straight, giving people a gentle feeling.
Soft styling makes the hair look soft, shiny and straight, but compared with straight styling, soft styling is much more natural.
Practice differences
Hair Straightening
The process of straightening hair is basically shampooing, then straightening the lotion, then straightening the hair with splints, finally setting lotion, and then blowing dry.
Hair Softening
The process of softening hair is basically to wash it first, then apply lotion, then fix it, finally wash it off, and then blow it dry.
Differences caused by practices
In short, softening reduces one step of splint pulling in straightening. That is to say, softening is less harmful to hair than straightening, and straightening is obviously better than softening.
Select modelling
Suitable for straightening
Straight-haired girls make people look particularly comfortable, so many times boys prefer girls with long straight hair. Girls of this type are almost the standard that all boys like. Long and elegant hair can not only show the unique temperament of girls but also show the gentleness of girls. Straightening your hair can make a big difference to your image, but it should be noted that this hairstyle is not suitable for girls with less hair, otherwise, it will look strange.
Best hair straightening brush by Glamfileds
Suitable for softening
People with poor hair quality, or those who have done hair several times, still choose to soften better. First, because of bad hair quality, the absorption of medicine is better, so it is easier to straighten up. Second, softening does much less harm to hair, which is very suitable for damaged hair quality, and the effect is more natural. Although softening our hair will improve our personal temperament, we can not soften our hair regularly, otherwise, it will cause great damage to our hair.
Hair Care
Hair needs to be cared for whether it is straightened or softened because even the smallest damage is harmful to the hair. After a perm, it's better to choose a shampoo with perm repair to nourish your hair. You can also choose to go to a barber's to do nursing.
Related products
Related Posts