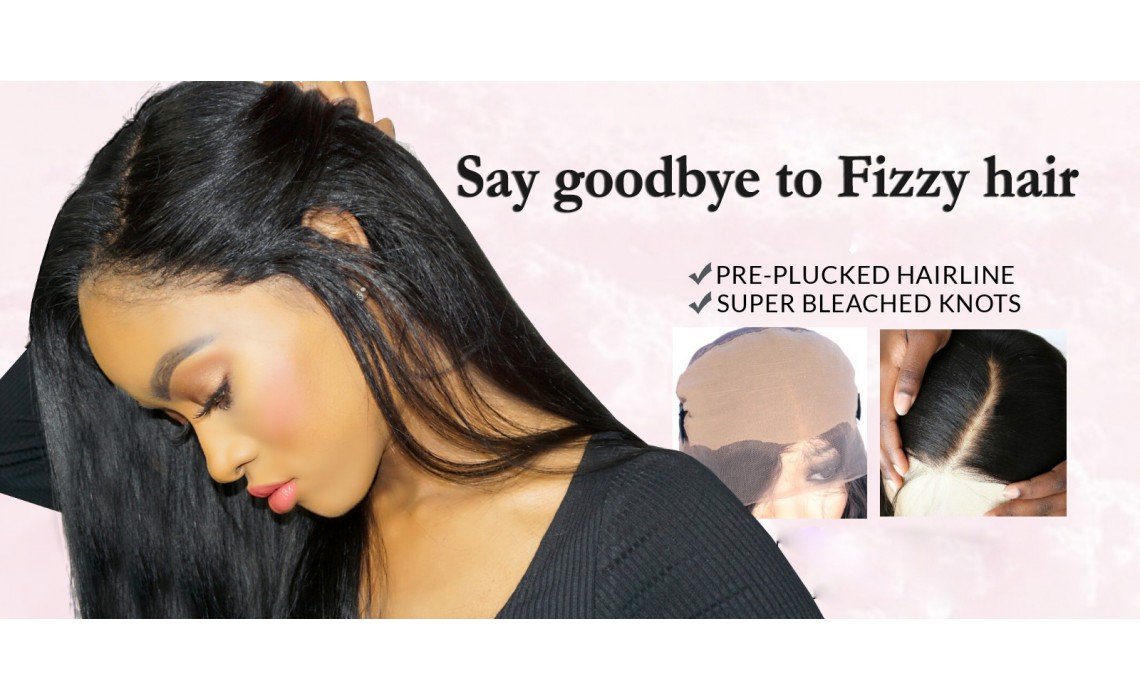 How to get beautiful hair in your lifetime?
Posted By: Kaly Neo Times Read: 701 Comments: 0
Hair is mainly used to protect the head, in addition, enhancing the aesthetic feeling. Soft, fluffy and flexible hair can withstand lighter collisions and help evaporate sweat from the head.
The basic maintenance process for having dark hair is very simple, and you can slowly adjust your hair condition back as long as you follow the hair maintenance methods shown below.
1. Comb your hair properly
Before washing your hair, it's better to take some time to comb it first, then unknot the knot. The motivation of combing is to comb the dirt on the scalp and the dirt on the hair first.
Here are some good Hair Combs we suggest to us. No Static Hair Comb by PureBeauty
2. Wash your hair properly
Shampoo can give injured hair nutrients, rejuvenate your hair from the inside out. Therefore, the health of hair depends on the number and type of hair care you use. Basically, wash your hair before you protect it. Therefore, if you want to have dark and bright hair, you should pay attention to the method and frequency of hair care.
When you wash your hair, you must take care of your scalp and hair roots, because these two places are related to your hair health. Pressing on the scalp through the fingers can increase scalp health, blood circulation and, of course, hair health. Then the hair tail must be carefully cleaned to absorb nutrients.
3. Nursing after washing
After washing your hair, wipe the wet hair with a towel first, and then pay attention to it. Don't pick up the hair dryer and blow the whole hair at once. Must use the towel to squeeze the water dry with a light pressure way, and then use the hair dryer to dry.
4. Notes for blowing
the hair will be messier because of the random use of hair dryer. So, it is better to comb the hair before blowing, to avoid the knot of the hair and injured in the blowing process.
Shorten the blowing time and the distance between the blower, the blower should be taken away, about 17 cm because the blower is one of the reasons for hair damage.
5. For seriously damaged hair care
If your hair is badly damaged due to indiscriminate perm and dying, you can apply a hair conditioner to prevent bifurcation or to replenish moisture and oil on the surface of the hair to enhance the health of the hair.
6. The appropriate frequency of shampooing
Two or three times a week is more appropriate according to personal habits.
Simple care
1. When shampooing, choose a shampoo with low alkalinity, and then use conditioner to keep the hair soft, loose and shiny.
2.Hair treatment. It is best to have a hair treatment every month.
3.Ironing and dyeing separation. Perms are suggested that not done together. Hair perm and hair dye are rich in chemical composition, which can cause more damage to hair.
4.Time distance. If someone is not satisfied with the new perm, he/she will re-perm her hair or need a hairstylist to help her recover. However, this can do a lot of damage to the hair. If you really want to do it again, take more than half a month.
Comb your hair properly
Combing your hair is one of the indispensable habits of maintaining good hair. Combing your hair can help to remove dirt from your hair, stimulate the scalp and promote blood circulation in the head. Prevent white, yellow hair and hair loss due to poor nutrition. At the same time, combing can also eliminate the head swelling and numbness caused by overuse of the brain.
Pay attention to cleaning combs. Combing your hair just removes dirt from your hair. Clean with water and a soft brush, wipe gently with a towel immediately after washing, and then dry naturally in a cool place. If it is found that the comb is not straight, it should be replaced by another one.
What to eat for hair care
1. Walnut
Vitamin E contained in walnut kernels can protect cells from oxidative damage of free radicals. Frequent consumption of walnut kernels can moisturize the skin and make the skin smooth and elastic. Walnut kernels are recognized as anti-aging substances in the medical field. Therefore, walnuts are known as "longevity fruit" and "longevity fruit". So in peacetime, you can eat five or six walnuts a day, you can also mash walnut kernels with ice sugar into "walnut paste" and hide them in a ceramic vat, take two spoons at a time, flush them with boiling water, and a layer of white liquid floats up in the cup when flushing. This is "walnut milk", which is delicious and delicious. Frequent consumption of walnuts can make your hair black and shiny and has a good effect on the early white and withered hair, such as Walnut porridge boiled with walnut kernels and japonica rice is good food for beauty. In addition, you can also drink walnut dew directly, such as six walnut dew, walnut almond dew and so on. Experts interpret nuts, such as walnuts when eaten raw, nutrients cannot be fully absorbed, which will waste part of the nutrients, so it is better to drink walnut milk.
Tip: As we all know many girls will use hair tools like hair straightener brush, hair curly brush, etc. Remember even these tools will not too hurt your hair, but it will be better to put some hair care essential oil on your hair.
2. Black rice
Black rice contains pigments formed by natural plant and sunshine, which can directly or indirectly regulate metabolism in vivo and promote black hair. It can also nourish hair follicle cells.
3. Peanut
Peanut contains water, protein, fat, carbohydrate, vitamin A, B6, E, K, mineral calcium, phosphorus, iron, and other nutrients. Peanut is rich in cystine and methionine, which are the main components of hair. Peanut can be used as a nutritious food for hair care.
4. Olive oil
Olive oil contains vitamin B and E, which can prevent hair loss, oil production, dandruff, dryness, and split ends. Sometimes olive oil can also be used instead of shampoo or hair film. Usually, olive oil can be used in hair conditioner by dropping a few drops, which can provide deeper care for hair.
5. Almond
Scientists have found that people with hair loss are more likely to be deficient in vitamin B6, vitamin E, iron and zinc. In addition, a high-fat diet can cause an increase in male hormones, leading to hair loss. Almonds are rich in vitamin E and zinc, which can reduce cholesterol and is a superfood for hair.
6. Soybean
After soybean germination, vitamins changed greatly, including carotene, riboflavin, nicotinic acid, folic acid, and pyridoxine increased by 2-3 times, riboflavin increased by 2-4 times, nicotinic acid increased by more than 2 times, and vitamin B12 increased by about 10 times. In addition, the content of vitamin C also increased greatly. The higher the vitamin C content, the higher the vitamin C content, the higher the vitamin C content, the higher the vitamin C content, the higher the vitamin C content, the higher the vitamin C content, the higher the vitamin C content.
Note:
Dry your hair with a dry towel at the back of your head, use natural air drying, and useless hair dryer.
Wash your hair 3 to 7 times a week in summer and 1 to 3 times a week in winter.
The water temperature when shampooing should not exceed 40℃, close to 37℃.
No plastic combs. The most ideal is to choose boxwood comb and bristle head brush, can massage scalp again, promote haemal circulation.
Related products
Related Posts