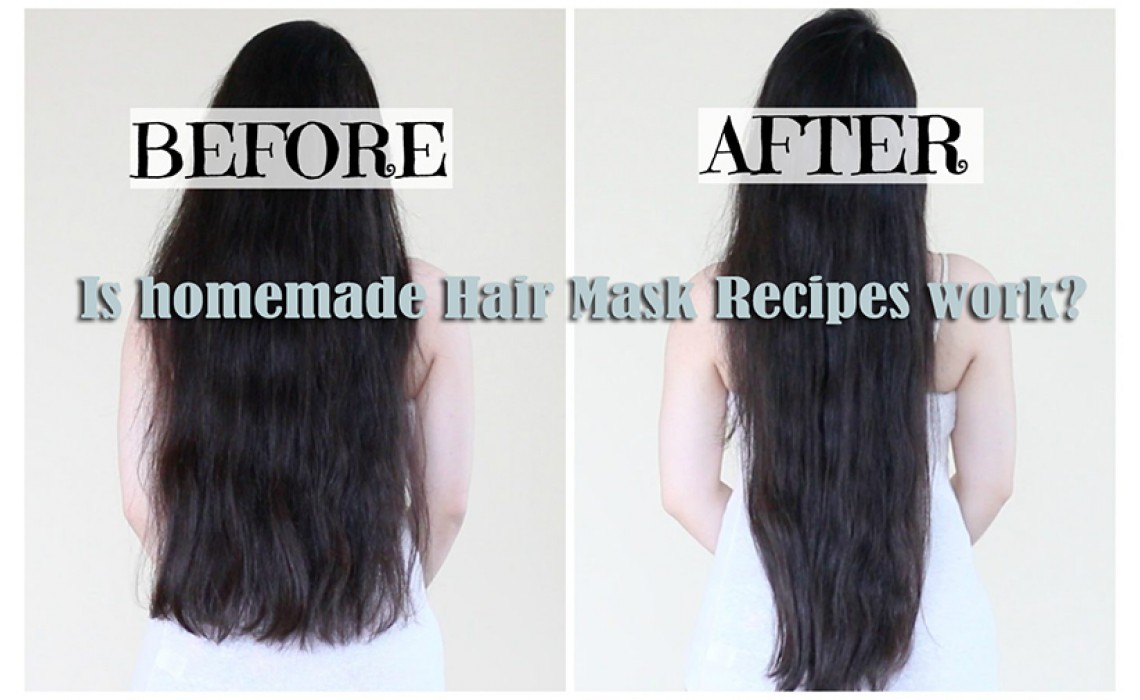 Is homemade Hair Mask Recipes work?
Posted By: Kaly Neo Times Read: 734 Comments: 0
There's no denying it, straightening your hair is not the healthiest thing for it. That's not likely to stop anyone from doing it, however, as some people love wearing their hair straight.
Getting expensive hair spas may not be possible all the time. In today's post, I will talk about making a homemade hair mask that does wonders for dry and damaged hair.
Avocados, bananas, egg yolks, and coconut milk are famous ingredients used in damaged hair. It's not expensive but work well. I'm going to teach you how to make your own banana hair mask at home.
It doesn't matter if your hair is damaged, but you need to start caring about your hair from now on!!
Banana Treatment for Dry Hair
Ingredients
2-3 bananas
2 tablespoons of honey
2 tablespoons of coconut milk
1 tablespoon of coconut oil
2 tablespoons olive oil
a few drops of rose essential oil
and if you like, add yogurt to mix it.
Apply the banana hair mask to each strand of hair using a soft, fine brush, starting at the roots and ending at the ends. Wear a shower cap and leave for 30 minutes. Then rinse, shampoo as usual and let it dry naturally.
It's easy to DIY, and it really nourishes the scalp. Honey has a moisturizing effect — it's a natural moisturizer. Coconut milk has antioxidants, coconut oil and olive oil will brighten your hair, and rose oil has a soothing aroma. JUST TRY!!!
Coconut Milk Mask for Dry Hair
I love the smell of coconuts, coconut oils and milk are great for both your skin and your hair. This coconut recipe is a famous one and leaves hair silky and smelling fabulous. Plus, it's super simple.
Ingredients
3 tbsp unsweetened coconut milk
1/2 avocado
1 tbsp honey
Throw the ingredients in a blender to combine. Add another tablespoon of coconut milk if it's too thick.
Wet your hair thoroughly, then comb the mask through from roots to ends. Cover with plastic and a towel or a shower cap if you have one and let the mask sit for 10-30 minutes before rinsing thoroughly.
Extra-virgin olive oil
My favorite oil to keep in the bathroom is extra virgin coconut oil. In the winter, I slather it on my body after a shower and towel off the excess. I also spread it on my face and exfoliate with a damp washcloth before applying sunscreen year-round.
In India, women use coconut oil on their hair to give it shine and to help repair damaged cuticles. You can use it a couple times a week in place of conditioner. Simply scoop up 2 tablespoons of coconut oil in your palm and work it into the bottom 2/3rds of hair after you shampoo in the shower. Leave it on while you shave or wash your body, then rinse out. If you find it's simply too greasy, follow with another shampoo.
Keep in mind that a little coconut oil goes a long way. You can find extra virgin coconut oil at your local health food store or grocery. These masks will leave hair softer and more manageable.
Why waste money on chemicals if you can make a more natural, harmless and effective hair mask at home?
Related products
Related Posts