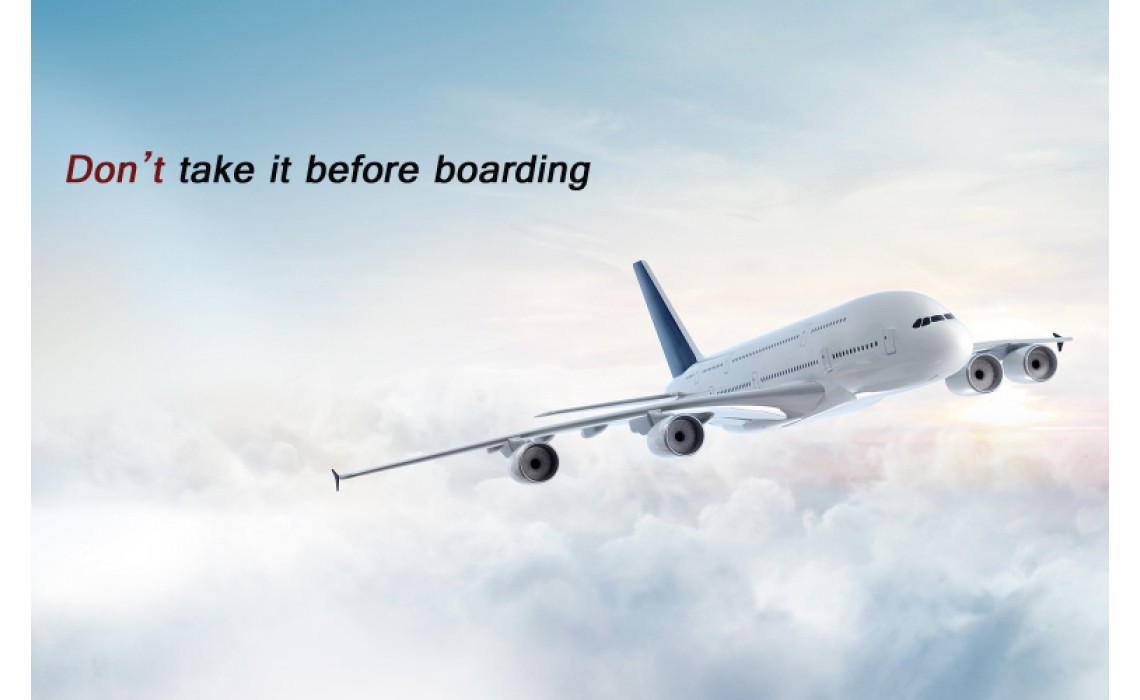 The restriction you should know before boarding
Posted By: Silvia Weng Times Read: 714 Comments: 0
Before you head to the airport, you should take the time to get familiar with common security rules such as what kinds of identification you may need, and basic baggage rules such as what valuable or critical personal items should always be in your carry-on bag and not in your checked luggage.
Going through airport security without any extra delays will be a lot easier if you avoid taking banned or restricted items through the security checkpoint. While the following descriptions of banned or restricted items are based on TSA rules and guidelines, most countries have similar restrictions.
Luggage
Carry-on baggage
The maximum size of carry-on baggage does not exceed 14 inches x 9 inches x 22 inches (35 cm x 22 cm x 56 cm), including handles and rollers.
Personal bag
It is allowed to carry a small piece of personal belongings (such as a shoulder bag, handbag, laptop bag or other small items) that fits under the front seat. The maximum size must not exceed 9 inches x 10 inches x 17 inches (22 cm x 25 cm x 43 cm). If you are in the Basic Economy, you can only bring your personal belongings to board the plane.

Banned items
The following items are completely banned from aircraft, and should not be brought to the airport:
Explosive and incendiary materials
Flammable items
Gasses and pressure containers
Matches
Oxidizers and organic peroxides
Poisons
Infectious materials
Corrosives
Organics
Radioactive materials
Magnetic materials
Marijuana (cannabis)
Note: For more information, including details on other dangerous items, visit the banned items page. Also, if you are in any doubt about whether your item may be hazardous, you should bring it to the attention of either your airline or the security screener.
Related resources
While explosives are banned, passengers can follow specific procedures to carry firearms and some kinds of ammunition in checked baggage.
Items restricted to checked bags
The Transportation Security Administration (TSA) has prohibited the following items from airplane cabins and carry-on baggage but may (with some exceptions) be carried only in checked baggage:
Stick or club type sporting goods
Firearms (including firearm replicas and firearm parts) and ammunition
Knives and cutting instruments
Paintball guns
Power tools and larger hand tools
Dry ice (frozen carbon dioxide)
Note: For more information, including a more detailed list of items that can only be in a checked bag, visit the checked bag only page for additional details.
Don't put these items in checked luggage
There are many other kinds of items that you should only have in your carry-on bag, or on your person, especially if it is hard to replace, very expensive, or necessary for your health and well being. Examples include:
Money related items
Computers and personal electronic devices
Passports and other identification
Jewelry, expensive watches, precious metals, and valuables
Medications and medical devices.
Difficult to replace items like keys; eyeglasses; mail, documents, and devices with electronic data.
For a more detailed list of items that should never be in a checked bag, visit the Things you should never put in a checked bag page.
Restrictions on liquids, gels, and aerosols
Most countries have restricted what liquids and gels a passenger may have in the passenger cabin or in the secure area of the airport. In the US, containers holding liquid and gel products must have a capacity of no greater than 3.4 fluid ounces (100 ml). Also snow globes and similar liquid-filled decorations, no matter what size, can only be carried in checked luggage.
Exceptions to liquid, gel and aerosol rules
There are a number of exceptions to the restrictions on liquids, gels, and aerosols. Most of those revolve around medical items and food items intended for small children.
All over-the-counter and prescription medications, including insulin and diabetes medical supplies.
Items needed for passengers with a disability or medical condition.
Items used to augment the body for medical or cosmetic reasons such as mastectomy products, prosthetic breasts, bras or shells containing gels, saline solution, or other liquids.
Food items like baby formula, breast milk, juice or water for a traveling infant small child.
Duty-free items purchased at the airport.
Visit the Rules and exceptions for liquids for additional advice on liquids, gels, creams, and aerosols.
Flying with cash
There are two things you should consider when flying with cash or other financial instruments, loss of your cash and dealing with legal issues. There are some basic things that you can do minimize these two kinds of risks.
Protecting your cash from loss
Never put cash or financial instruments in a checked bag.
Keep your cash out of sight as much as possible
When passing through security, keep your eyes on the bag with the cash.
Legal issues with cash
There are no limits, or reporting requirements, when flying with cash on a US domestic flight.
When traveling to or from the US, you must declare cash or cash equivalents valued at more than $10,000.
Rules in other countries may be very different, so check before you fly
Visit the How to fly with large amounts of cash page for more detailed information on flying with large amounts of cash or financial instruments, especially when flying to or from the US.
In the last, just checked above carefully before boarding, the procedure of airline will be very smooth, and here wish you have a good trip.
Related products
Related Posts