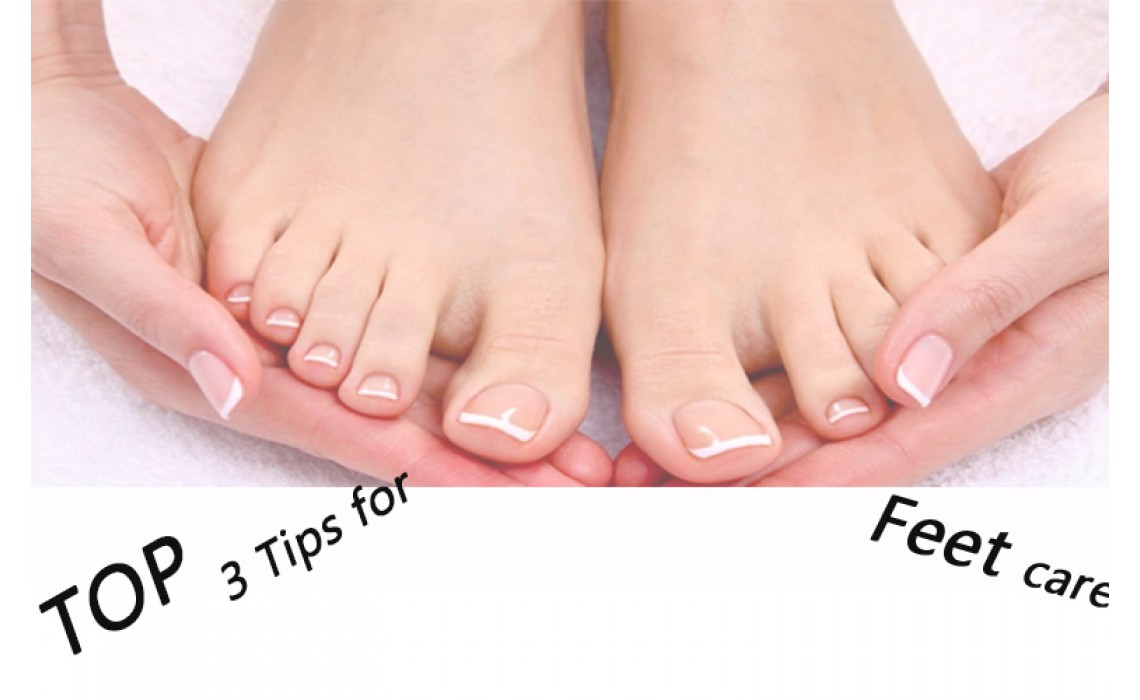 2019 Top 3 Feet Care Tips
Posted By: Weng Times Read: 813 Comments: 0
The skin of the feet is dry and rough, and the effect is not only the appearance. The foot is a very complex musculoskeletal system that supports your entire body throughout your life. In addition to helping your feet to relieve knee, hip and back pain, wearing sandals will also look great. There are many ways you can improve dry and rough foot skin.
Here are factors why your feet are dry, the skin of the soles becomes dry and rough:
Age: The aging process, such as aging and menopause, causes hormonal imbalance, which can cause the skin to lose its elasticity and oil and easily become dry.
Climate: The climate is dry, the skin moisture is reduced, and it is easy to become dry. In addition, turning on the air conditioner will also remove moisture from the air and reduce the natural moisture in the skin. Winter weather is also very harmful to the skin.
Skin condition: If you have atopic dermatitis and psoriasis, there will be dry, rough skin on the affected area.
Chlorine: Swimming or soaking in a swimming pool that has been sterilized with a large amount of chlorine will reduce the natural moisture in the skin.
Disease: The skin of the feet of diabetic patients is usually very dry and easily infected. Poor blood circulation, skin cells can not get enough water, it is easy to cause complications.
How to care for dry and rough feet?
Tips 1
Soak your feet. It is not good for the skin to soak in a swimming pool or a hot water bath that has been disinfected for a long time. However, just soaking your feet for 15 minutes is helpful for exfoliating or moisturizing. Once the skin heals, no longer dry and rough, you don't need to soak your feet.
Soaking in hot water for too long will remove the skin's natural oils, which will cause the outer layer of water to evaporate. These conditions will dry the skin, so don't soak for too long.
Do not soak your feet more than 3 times a week, otherwise the skin condition will not improve, but it will become more and more drier.
You can mix your own feet with water:
Pour baking soda, water and a small amount of vinegar into a bucket of warm water.
Add a mild soap to a bucket of warm water. If you like, you can use scented soap.
Add about 100 grams of Epsom salt to a bathtub filled with warm water.
Pour 60 ml of white vinegar into a bucket of warm water and mix.
Add 60 ml of lemon juice to dissolve dead skin and dry skin.
Tips 2
Exfoliate. Exfoliation means removing dead skin cells from the surface of the skin for your skin care. After soaking the superficial skin, exfoliate with pumice, hard brush or loofah.
Pills are sold in the drugstores of pharmacies or large department stores.
You don't need to buy a special hard brush. You can even use the brush sold in the Home Cleaning Products Division and don't use it anywhere else.
Before exfoliating, you may want to soak your feet with warm water or take a warm bath.
Tips 3
Moisturizing. After removing the dead skin, it is time to add moisture to the skin. Immediately after bathing or soaking your feet, apply a non-alcoholic moisturizer to lock in moisture on your skin and keep your skin moist. Some moisturizers lock the moisture on the skin's surface, while others penetrate the underlying skin. [5]
Eucalyptus, Sitafu and other thick moisturizers can lock the moisture in the skin. The same is true for other lanolin products. Olive oil has the same effect on the skin. Maybe you have olive oil in your kitchen. You don't need to buy it. Just apply a little bit to the skin and massage to the skin.
Other moisturizers are absorbed into the skin and function on the underlying skin. Coconut oil has many benefits, including natural antibacterial and anti-fungal effects, which can moisturize the skin, promote healing of the cleft palate, and help prevent infection. [6][7]
Alcohol-containing products may not feel too greasy to feel, but will make the skin drier faster.
After applying a moisturizer, wear cotton socks. This is not easy to slip, you can also leave the moisturizer on the skin of your feet.
Contact us:
—–Email: [email protected]
—–Pinterest: https://www.pinterest.com/tomchen8339/
—–Facebook: https://www.facebook.com/Glamfields/
—–Twitter: https://twitter.com/Glamfieldsblog
—–Instagram: https://www.instagram.com/glamfields/
—–Blog: https://glamfields.blog/
Related Posts