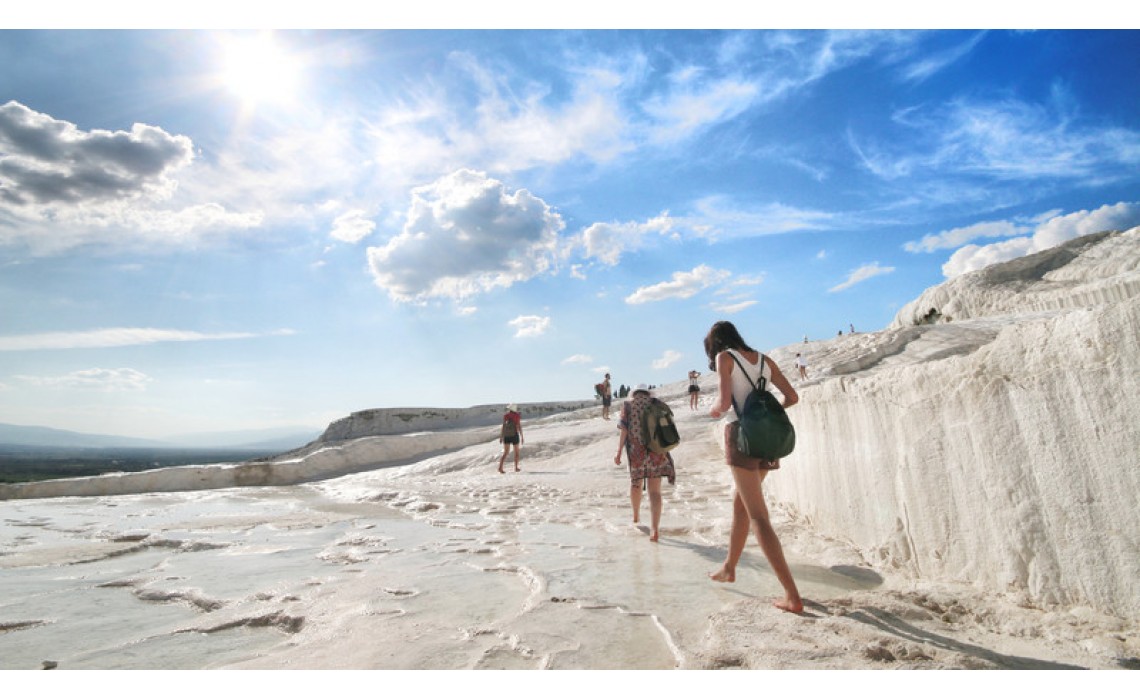 Update! Pack With Me For Vacation
Posted By: Kaly Neo Times Read: 6037 Comments: 0
MAKE YOUR TRAVEL DREAMS HAPPEN
Why do we travel?
To get a change of scenery. To meet people. To learn more about other cultures. To get away from the stuff we're used to. To learn more about ourselves. There are plenty of reasons why people travel, and it's going to differ from person to person.
When to travel?
You can travel whenever you are physically and mentally ready. So forget age. Forget whether you're single, married, with a family or retired. It just doesn't matter. Just like there's no one right way to travel, there's also no right age or situation to start traveling.
Who do you travel with?
A pair is able to make a decision and go for it so much easier than three. There always seems to be two jobs going, or two beds available. When you travel in pairs, you have a buddy to share those magical moments like watching the sunrise on the top of a mountain.
What do you need?
Before you go on a trip, you have to prepare…
Clothing:
Any of various soft, light fabrics clothes(essential outdoor activities, windproof, waterproof, breathable, wear-resistant… )
Sweaty underwear (keep your body dry after outdoor exercise)
Quick drying clothes(Essential for summer travel)
Other personal clothing (disposable underwear, t-shirts… )
Footwear:
Light sport casual shoes (suitable for casual outing or driving)
Hiking shoes (adaptable, wear-resistant, waterproof, preferably high-top, can protect the ankle)
cotton and comfortable socks
Personal equipment:
Large backpack (for short camping or long distance travel, comfortable and load-bearing is preferred, ranging from 45 to 80L)
Small backpack (short trip or long distance travel, with certain burden, ranging from 15-30L)
Fanny pack or satchel (for small carry-on items on long trips, preferably one that holds a kettle)
Photo bag (according to personal needs, it is convenient to access the lens of the slung body)
Lighting:
Headlights (handy for your hands)
Flashlight (reliable as a backup light)
Fluorescent sticks (don't throw them around. It's not environmentally friendly)
Windproof lighter
Others:
Wash bag:Toothbrush, soap, towel, toothpaste, facial tissue, Sunscreen, lip balm, heat patches, nail clippers, and personal medicine
Maps (useful for both long and short trips)
Waterproof bag (to protect your clothes and articles from being wet and easy to organize in the backpack)
Identification bag (to hold important documents or money next to your body)
notebook (note your travel mood or accounting needs)
Inflatable pillow (ideal for long car or plane ride)
Medicine (anti-cold medicine, anti-inflammatory medicine,hemostatic bandage, band-aid, eye drops, depends on your needs)
Spare food (crackers, chocolate, beef jerky, raisins, energy bars… )
The three things you absolutely need to travel are money, passport, and a plane ticket.
It's time to get your backpack on and let go!
Great product for travelers
Adapters & Charging. If you're traveling with a good amount of technology then you should consider packing this handy Glamfields powerstrip. Many times hotels will have just one outlet, so this is the best way to ensure your camera, phone, and gear is all charged in the morning. I always carry a bigger multi-adapter (and these have gotten very cool now, where it has a USB-C charging spot for my Mac, as well as three quick-charging USB ports!). Then, a few stray smaller ones usually float around my bag since I have a lot of electronics to charge—although now that the bigger adapters have so many USB ports I can more easily get away with just one universal travel adapter.
This Glamfields travel charger supports UK / US / EU / AUS plugs, applicable in more than 200 countries.
Related products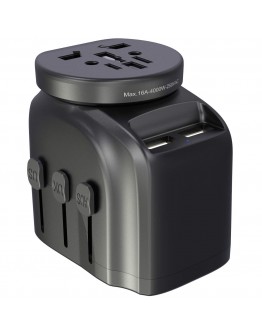 Sold out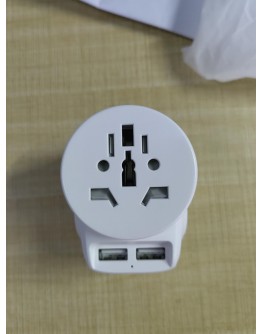 New
Related Posts