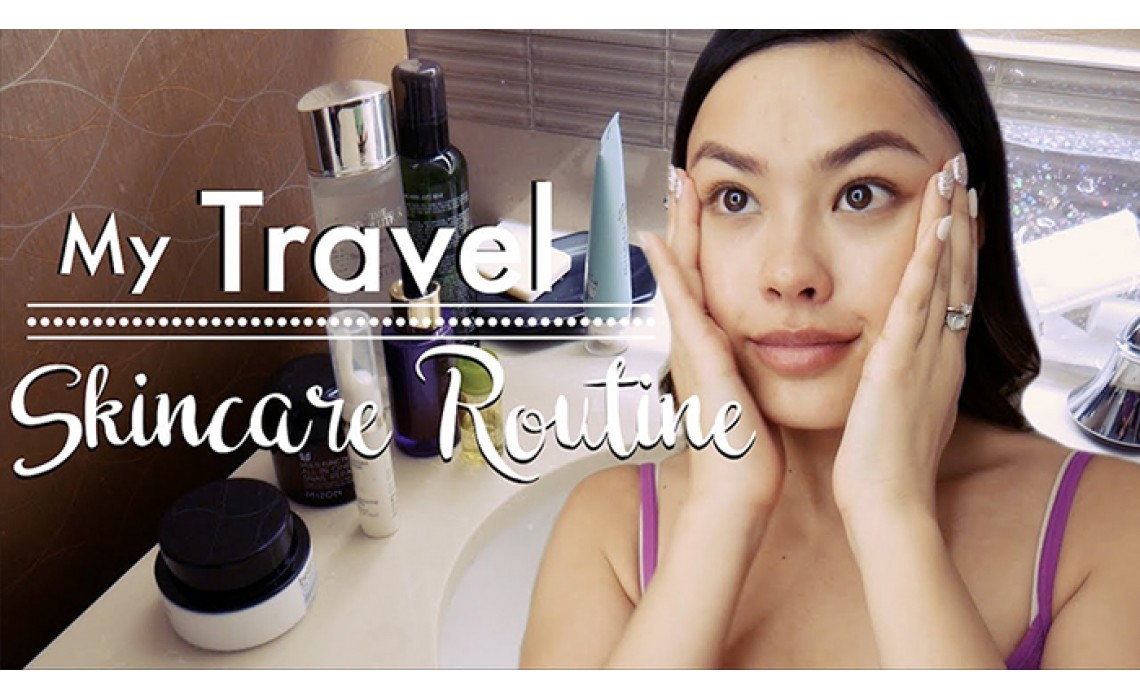 What usually have in Girls' travel package?
Posted By: Kaly Neo Times Read: 6445 Comments: 0
What usually have in Girls' travel package? Glamfileds gather many girls writers in our site, they test and share their tips for travel, makeup, skincare, beauty dress and many things. Let's see their latest tips for a trip.
Female Packing List
Picture this: It's 2008, and I am desperately combing through sparse travelogues online. I pause at every selfie (not called a selfie back then) and carefully log in my notebook what clothes the women are wearing in their photos. My list includes notes like "most women seem to carry one hoodie and two long-sleeved shirts!" and "five t-shirts and a couple tanks = enough". I launched my visual stalking to in a desperate bid to discover how many tops and bottoms they packed for their RTW trips, along with which brands seemed to hold up throughout their year.
When I left in 2008, I posted my original packing list (below) so that another woman would never need to go through that pain. The internet is a different place now, there's a lot of advice out there. But yet, every single week a heck of a lot of people still make it to this page on my website for inspiration when sussing out their own packing list. So, consider this my updated packing list for female travellers (updated as of Jan 2017). It's a full guide to effective packing for long-term trips and freely offers up the lessons I've learned after nearly a decade of travel. This male packing list is well done with great recommendations if you're of the other persuasion. Sections to come to cover clothes, shoes, electronics, toiletries and more. I offer brands and products, but keep in mind I had only a few expensive pieces when I started; with 8+ years on the road, some of these are investment pieces that may or may not be worth it for your trip.
Next week, I will go out for a short trip around the city for four days, so there will not be a lot of things I have to bring. The favourite part is to organize the skin care package, and take some samples that you usually don't have the opportunity to use. However! My past experience tells me that when I try new products, I also need to bring some products that are trustworthy and used. Otherwise, I will be a little bit unacceptable when I go out. When I am tired, my skin is very susceptible to allergies and my skin condition is poor.
This time, I went out for five days and brought the following things:
SKII Facial cleanser
It's been useless in the suit, and I found the opportunity.
Lotion
SKII fairy water
Old partner, introduced many times, with great peace of mind. Mainly also the lotion travel equipment is only SKII, only to it.
Muscle floor fluid
Lancome black bottle
The black bottle has never been bought, it is the gift that is received, and there are so many dresses added.
Essence
Estee Lauder small purple bottle
The role of this small purple bottle is an anti-ageing wrinkle, the size is just right for travel.
La Mer essence
This time, La Mer is actually a spare tire, mainly for fear that the small purple bottle has not been used. Mainly looking at La Mer's restorative power, there is nothing wrong with La Mer skin.
SKII red bottle
I have never used a big red bottle, but there are quite a few samples at home. The two bottles were taken out first.
La Mer Cream
The main reason is that the twins above are too small and not enough, so bring a bottle of cream. Similarly, when you encounter skin problems, you are not afraid to bring La Mer!
Eye cream SKII
Also the SKII family, I love to change the SKII sample, and take it out to quickly eliminate it. I actually like the eye cream and it is very durable.
Mask
FAB 5-in-1 Magic Mask
The name is what I have taken, and it is worthy of the name. Calm, refresh, repair, red, and hydrating. Going out, whether it's a day of drying, you can use it at night, apply it in the morning, and no need to put makeup.
Day and night cream
Going out is easy and too tired, lack of sleep, poor facial skin, and bring night cream, in case of emergency.
Sunscreen
Shiseido small white bottle
I used to talk about old things, so I didn't even bother to take photos. Everyone knows the sunscreen that is easy to use.
Diva! What're your travel tips? Feel free to share with Glamfileds anytime! Should you have anything want to share or would like to write for us, email [email protected]
Related products
Related Posts